OBIE Awards 2022
It's fun to don our gala gear and head to the OBIE Awards every year. It's even more fun to take top awards home year after year! From our digital presence to our jaw-dropping remodels, it's an honor to be evaluated next to our peers in the Atlanta residential construction industry, and it's an even bigger honor to come out on top so consistently.
What's an OBIE? These are coveted obelisk-shaped trophies awarded by the Greater Atlanta Home Builder's Association Inc. A panel of experts vote for the projects our community of Atlanta designers, architects, builders, and marketers submit. Honors are divided into a myriad of categories, such as price range and type of project, so similar projects are considered next to each other. Peruse the OBIE winners for a who's who in the top residential construction authorities in greater Atlanta. The range of unique Atlanta homes and projects is a testament to Atlanta's rich and varied heritage.
Copper Sky raked in the accolades at the 2022 OBIE awards again this year. Copper Sky is delighted to show off our array of trophies from the 2022 OBIE Awards and the stunning spaces we built to earn them. Check out our winning projects from the big night in 2022!
Copper Sky's 2022 OBIE Award-Winning Projects
GOLD/1st Place: Bathroom Over $25K
This is not your grandma's wallpaper. Vintage elements and classic touches make this bathroom remodel a standout. We've repurposed a statement dresser as a vintage sink and vanity and crowned it with sleek and pristine marble. This timeless bathroom space provides intrigue and familiarity, along with ultimate luxury.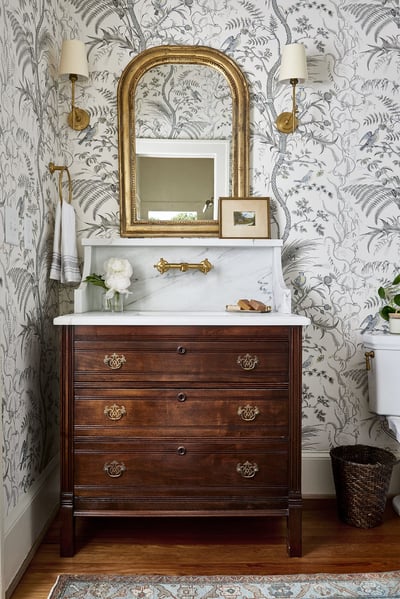 GOLD/1st Place: Kitchen over $50K
The serene green is just the beginning of the unique details captured in this 1930s bungalow kitchen remodel. A gently sloping library ladder makes excellent use of the floor-to-ceiling custom cabinets, complete with white glass-fronted upper cabinets for a chic display. Brass fixtures and finishes complete the look and provide warm and sunny accents to this clean and effortless galley kitchen space.
GOLD/1st Place: Whole House Renovation $250K-$500K
Respecting and elevating historic homes is one of our favorite challenges Atlanta offers. This beautiful whole home remodel speaks of soft sophistication with gentle arches, a white stone fireplace, and luxe hardwood floors. Preserving gorgeous historical charm and updating elements with an eye toward timeless longevity requires finesse and understanding that only the best of the best can achieve.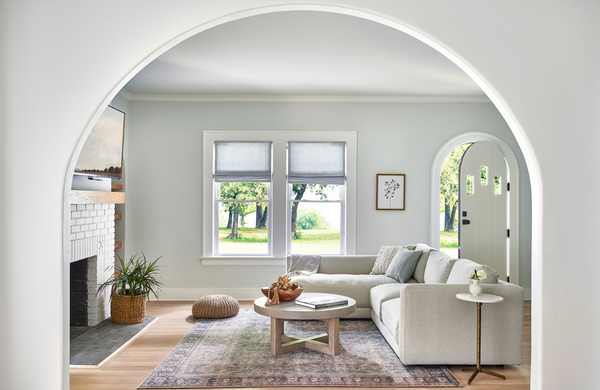 GOLD/1st Place: Outdoor Living Area
Outdoor spaces invite adventure into a residential backyard. This first-floor space features a vaulted ceiling and open view of the backyard pool. This lets in the lovely breeze while providing the feeling of cozy privacy. This space is perfect for a poolside meal or hanging with friends during the big game. This exterior-mounted TV means that these clients don't have to compromise between outdoor recreation and entertainment.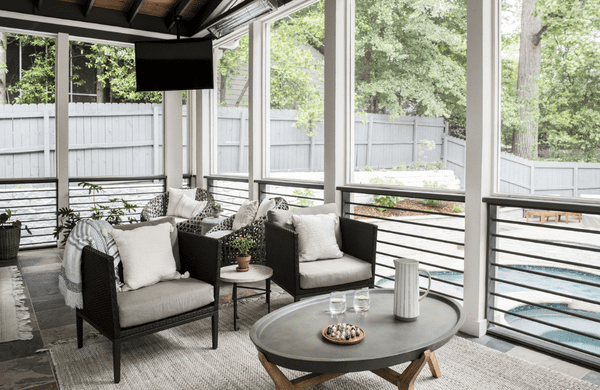 SILVER/2nd Place: Attic Addition
This sweet nursery space makes excellent use of the playful angles an attic naturally offers. The sloped roof line presents a spectacular opportunity for a custom built-in window seat, perfect for watching the peaceful night streets below while with your little night owl. Anyone with children knows that storage is the name of the game, and this luxurious space offers ample closets and built-ins for everything a baby needs. Soft pinks and plush design elements complete this quiet and private space.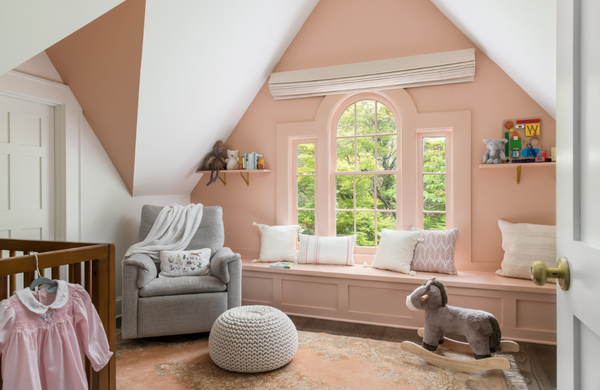 SILVER/2nd Place: Best Social Media
Our social media is a less formal way for us to connect. We can share a little more about who we are and what we do, and give a behind-the-scenes peek into our projects. We've worked hard to make this a fun and interesting space to visit and connect, and we hope you'll check out our presence on Instagram, YouTube, and Pinterest in the future for more award-winning fun, insight, and design inspiration.
SILVER/2nd Place: Best Website
Our digital living space is the place where many clients meet us for the first time. Here you can learn about Copper Sky, meet our entire team, and view the beautiful photography in our gallery. We're thrilled that our effort to bring an effortless user experience has been recognized.
2022 Remodeler of the Year
The small things add up to big things. Copper Sky's very own general manager, Arrie Oliver, won the coveted Remodeler of the Year trophy for 2022, marking the 5th consecutive year Copper Sky has won this award. This is both an honor and an affirmation of the effort, attention, and skill we've poured into each remodel in our portfolio this year. We know the competition is excellent; having worthy opponents makes victory that much sweeter.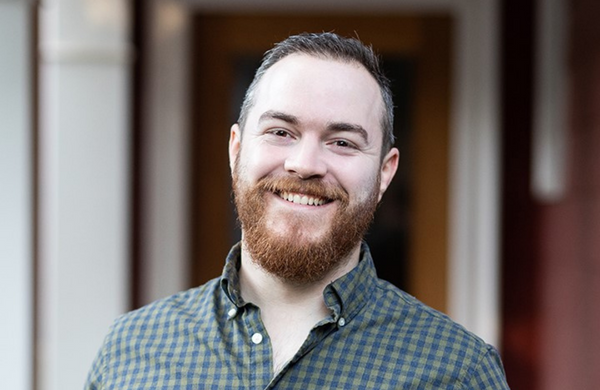 Bring a Blue Ribbon Home
We'd be thrilled to put our award-winning skills to work for you. We know the accolades and images speak for themselves, but we'd love the opportunity to show you what our style can bring to your Atlanta home remodeling project.