Why a Second Story Addition Might Be the Right Choice
Families often reach a point when they find they just don't have enough room in their home any more when rearranging and reorganizing just don't satisfy a practical need for more space.
While most turn to basement remodels or first-level house additions as the more budget friendly solutions, there are several reasons why a second-story addition may be the right choice for you.
You May Not be Able to Expand in Other Directions
If you have an unfinished basement below your main floor, remodeling it will be the most cost effective way to increase space. There can, however, be legal obstacles to doing so.
For instance, most cities' coding laws mandate that ceilings be at least 7 feet tall, and many also require any basement bedrooms to have windows that attain to a certain size. If your basement doesn't meet these requirements, or if you've already finished your basement and still need more space, it may be time to look in another direction.
[Related: Can I Create a New Room Without Adding Square Footage?]
While main floor additions are the easiest structural way to add square footage, there simply may not be room in urban areas to expand out. Even when there is room in your yard to extend your blueprint, existing property easements and floor-area-ratio ratings determining which proportion of a lot can be built on may disable you from doing so. In these instances, second-story additions may be your solution.
The Benefits of Second-Story Additions
Even if you don't encounter any legal obstacles to expanding down or out, however, second-story additions may still be the best option for you and your family. Whether you opt for a full-floor expansion on top of a main floor, large dormers incorporated into a pitched roof to expand living space, or a single wing added on top of a garage, sunroom, or porch, second-story additions offer unique benefits.
One of the best reasons to build up instead of out is to achieve a certain aesthetically appeal. Two-story homes are often more stately and elegant, and better still, they enable you to retain full use of your lawn space for patios, decks, gardens, garages, sheds, play space for children, and outdoor parties.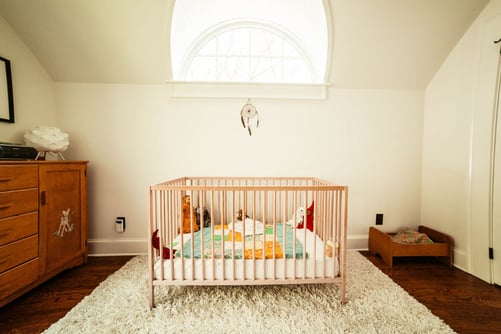 Another advantage to building up is that having different levels in the same home automatically creates privacy boundaries that are both visual and acoustic. If you have aging parents or adult children living with you, this may be the perfect solution to allow everyone the individual space they desire.
[Read More: How Much Does a Home Addition Cost in Atlanta?]
Single-family households also often prefer the benefits of having two separate living quarters. Many parents enjoy being able to retreat to a private bedroom and bathroom suite while still being close enough to children to answer their needs, or else they can create a special nursery area or an out-of-the-way playroom for young children.
For photographs of gorgeous two-story additions, view our Morningside home remodel, our Lake Claire home remodel, and our Decatur home remodel.