How Much Does a Home Addition Cost in Atlanta? [Updated 2023]
Sometimes you just need more space. Rearranging furniture, decluttering, and reorganizing rooms might allow you to eke out a few extra square feet of usable space; if that doesn't solve your space issues, you may want to consider a home addition.
There's a lot of work to get you from making the decision to invest in a home addition, to actually building it. We know because we've been through the home addition process many times at Copper Sky Design + Remodel. Right now, you may be in the consideration phase, investigating whether a home addition is right for you. You're researching design ideas, builders, and how much putting an addition on a house in Atlanta costs.
Naturally, every home addition is different depending on the size and complexity of the remodel, location, home condition, and other factors. We can look at the 2023 Remodeling Magazine's Cost vs Value Report for a good starting point to get project descriptions and cost estimates for a variety of home additions in Atlanta.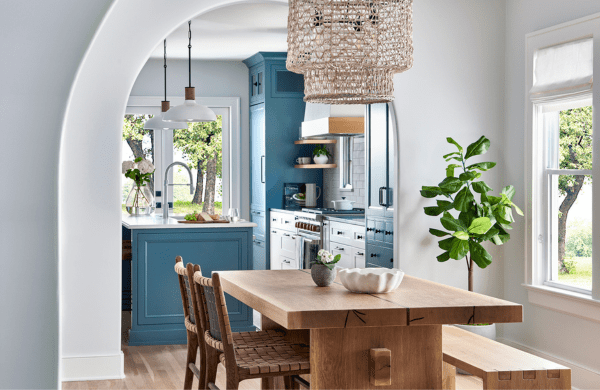 Common Types of Additions in Atlanta
Rear addition: A rear addition is the most common type of home addition. It typically adds a new room or two to the back of your home. You can add any type of living space you want with your new square footage.

Two-story addition: A two-story addition adds an entire second floor to your home. This is often a more expensive option than a rear addition, but it is sometimes the best option if your lot doesn't have the space for a main floor expansion or you're interested in an addition that belongs upstairs, such as more family bedrooms.

Carriage house: A carriage house is a small building that is attached to your home. It can be used as a guesthouse, a garage, or a workshop to supplement your living space and meet your daily needs.

Attic buildout: An attic buildout is a way to add space to your home by converting your attic into a bedroom, bathroom, or office.

Is it Cheaper to Add on or Build Up?
The cost of building an addition onto your home versus building another floor is dependent on a multitude of factors. Things that may impact the overall cost include but are not limited to the topography of your land, the condition of your existing foundation, and the intended use of the new space. There are some cases where building up may be a better option. For example, if you have a small lot, you may not have enough space to add on. Or, if you want to add a second story to your home, you may be able to take advantage of an existing attic structure.
Upscale Primary Suite Addition Cost
Let's review one project in detail to illustrate the scope of work and the corresponding cost. Primary suite additions typically consist of a spacious bedroom, a high-end bathroom, a walk-in closet, and maybe even a sitting or lounge area. Popular elements that are often incorporated include a bedroom fireplace perhaps with a cast stone surround and custom mantle, a spacious closet, equipped with custom built-in shelving and dressers, a dressing area, and plenty of storage space for clothing, shoes, jewelry, and other accessories, and a spa-like bathroom. These bathrooms typically include high-end finishes such as marble tile, frameless glass shower enclosures, freestanding bathtubs, and custom double vanities with a stone countertop. Homeowners also might choose to install a steam shower or heated floors.
A hospitality center with custom cabinetry, a bar sink, a coffee station, and an under-counter refrigerator has become a popular feature in primary suite additions, as have features such as custom sound systems and automated window treatments.
The cost of this type of primary suite addition can range greatly, driven by things like square footage and finish selections. Per the 2023 Remodeling Magazine's Cost vs Value Report, the national average cost of a project of this nature is around $326,000.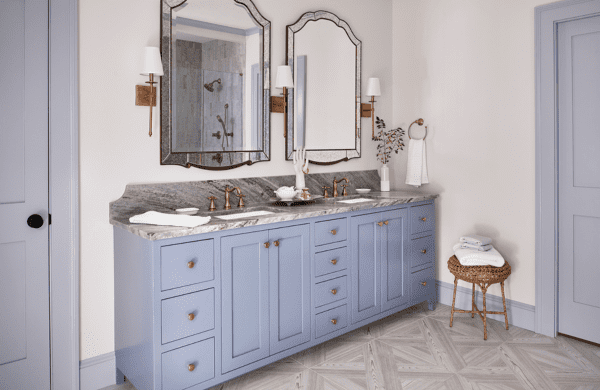 Every Addition is Different
While we only covered primary suite additions in great detail, we frequently do other types of additions such as two-story rear additions, attic buildouts, carriage houses, and others. And if you're wondering if it's worth adding to your home, the 2023 Remodeling Magazine's Cost vs Value Report can give you insight into the cost and resale value for a variety of types of additions.
Get an Estimate for Your

Home Addition
The most accurate way to get an estimate for home additions in Atlanta is to seek out homebuilding services near you and speak to a local builder. If you are considering adding on to your Atlanta home contact Copper Sky Design+ Remodel. We would be happy to answer any questions you have and begin the process that makes your house work for you.

[Updated July 2023]