6 Ideas to Increase the Value of Your Atlanta Home
If you're looking to add value to your home, you need to make sure your investment plan is solid and your home remodeling company has the experience and craftsmanship to see your project through from beginning to end. Remodeling can improve your quality of life and home value; you just need to figure out which home upgrades that add value are right for you.
Looking into the specifics of amenities that increase home value can help you in this endeavor since some home improvements in Atlanta add more value than others. Let's review six tips on how to increase home value, whether you're seeking major home improvements in Atlanta or small home improvements that make a big difference!
#1 - Increase Curb Appeal
Your front facade and landscaping are the first thing people see when they pull up to your home. An outwardly neglected exterior is a turn-off for guests, owners, and future buyers alike. A well-kept exterior draws visitors in and invites them to stay awhile.
Exterior upgrades tend to have one of the best ROIs of any home improvement project. (Return on Investment compares the cost of a home improvement project with resale value to measure how much of your investment you will get back in increased home value.) You can enhance the curb appeal of your existing features with new landscaping or by restoring, retrimming, and repainting your home's exterior. You can also make your exterior stand out by installing a deck, patio, or porch suited to the style of your home.
Adding an outdoor living area, such as a deck, is no small investment and you may be wondering, "How much value does a deck add?" This is where the 2022 Remodeling Magazine Cost vs Value Report comes in handy; this report contains cost information for various home improvement projects and lists the average deck addition in Atlanta as close to 62% ROI. Other exterior improvements like a garage door replacement or stone veneer addition can fetch over 90% ROI.
#2 - Inspect for Interior and Exterior Deterioration
Presenting a charming home with strong curb appeal is an eye-catching technique, but once you catch the eye, you have to hold it. Long-term owners and prospective buyers alike want the comfort of knowing their roofing is stable, their wiring and HVAC systems are up to date, their flooring is level and stable, and their windows and doors aren't drafty. An inspection can help you identify the home repairs and improvements you need to prioritize in your budget.
#3 - Remodel Your Kitchen
A kitchen remodel can be a huge benefit to you, your household, and home value — plus, buyers love a remodeled kitchen. Replace beaten-up cabinets, appliances, hardware, or other fixtures. Add some shine with statement lighting, new paint, or luxury features like a large kitchen island with storage and seating. You can expect an ROI of close to 55% for your efforts, according to the Cost vs Value Report.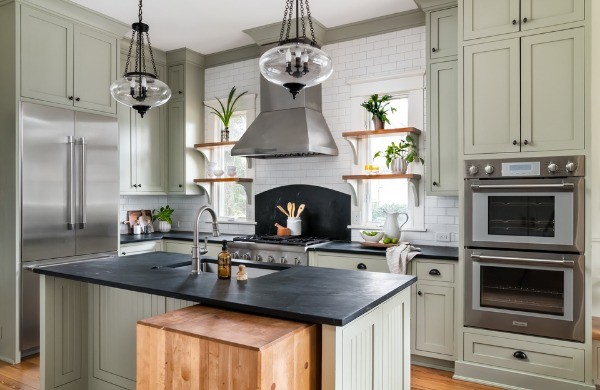 #4 - Remodel Your Bathroom
Bathroom renovations are right there with kitchens in terms of having a strong ROI. If you're remodeling your bathroom to accommodate your own family's needs or to modernize its style, you can rest assured that doing so will simultaneously increase your home's overall value.
#5 - Install Energy-Saving Devices
Kitchen and bathroom remodels provide the perfect opportunity to install energy-saving devices. All appliances and fixtures - stoves, refrigerators, ovens or showers - can be upgraded to conserve energy and lower your utility bills, giving you long-term savings. Even your choice of toilets for your bathrooms can make a big difference. According to the Environmental Protection Agency, toilets account for 30 percent of all water consumed in a house! Replacing toilets that pre-date 1980 with newer, high-efficiency toilets (1.28 gallons per flush) can save a family of four 27,000 gallons of water per year!
Don't ignore your windows and doors when you focus on saving energy. Today's windows and doors let in as much natural light as possible while keeping hot air out in the summer and cold air out in the winter. If you live in an older Atlanta home, installing new doors and windows can save you a considerable amount of money and energy. These upgrades are also appealing to future buyers thus they can increase the value of your home.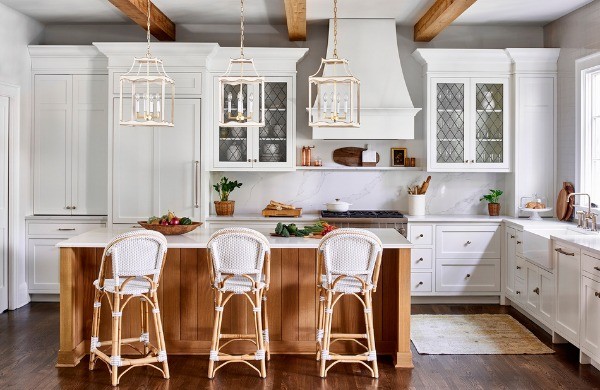 Installing a smart thermostat is another option that adds value and comfort to your home. New thermostats can be programmed to adjust temperatures for when no one is home so that you're not heating or cooling an empty house. Some thermostats can learn your living patterns and adjust automatically.
Lastly, installing solar panels is a great way to add value to your home. They will cut your energy costs for many years after your initial investment.
#6 - Add a Bedroom
You may be eager to add a new bedroom, especially if your family is growing or your home is simply becoming overcrowded. But does adding a bedroom increase home value? Generally, the ROI of a bedroom addition isn't as good as that of a bathroom or kitchen remodel, but the Cost vs Value Report lists the ROI for a midrange master suite addition at 51.9%.
Increased Value Goes Beyond Price
It's always smart to keep resale in mind when you're upgrading your home. But keep in mind that getting more money for your home when you sell isn't the only reason you remodel. In fact, it's probably not the main reason you make changes to your home in the first place. When you remodel, you aren't doing that for someone else. You're doing it for yourself and your family. What makes your Atlanta home valuable to you is the amount of comfort and convenience it affords. Any improvements or upgrades you make should allow you to enjoy your home more.
Think about making changes that fit your lifestyle — how you entertain and like to relax. When it comes to style and décor, make choices that make your family comfortable — rather than chasing the newest trend or fad. You may not be able to put a dollar figure on what that's worth, but you'll feel the value.
At Copper Sky Design + Remodel, we facilitate this process by helping you identify what changes to implement and ensuring you make the most of your home investment in Atlanta. We're proud of what we do, and we welcome you to be a part of it. Consider partnering with us to improve your Atlanta home!