Gorgeous Home Renovations in 3 of Atlanta's Beautiful Neighborhoods
#1: Sommelier Paradise in Midtown Atlanta
Wine is not only a central feature in this Midtown Atlanta home remodel. It is also an apt analogy for the home itself: it is a gorgeously balanced wedding of traditional technique and modern innovation.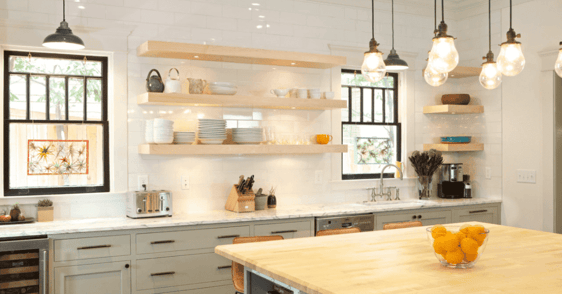 In every design, style, and material selection, we did our best to honor the rich historical tradition of the home while incorporating dynamic contemporary touches to enhance convenience and artistry.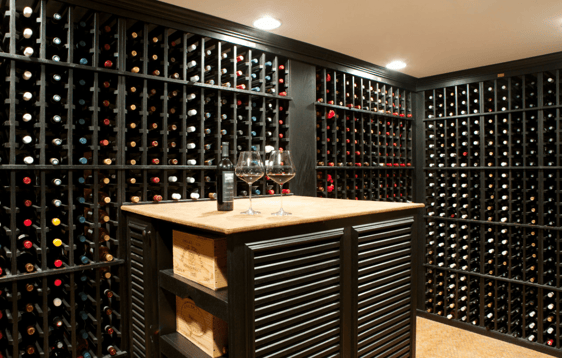 This balance is ubiquitous. In the dining room, for example, the traditionally ornate baseboards, window trim, crown molding, and adorned wall panels are complimented by contrasting navy wall paint and a stunning light fixture that parallels the intentionally simplistic lines of the table, bench, and chairs.
[Read More: Adding a Wine Cellar to Your Home May Be Easier Than You Think]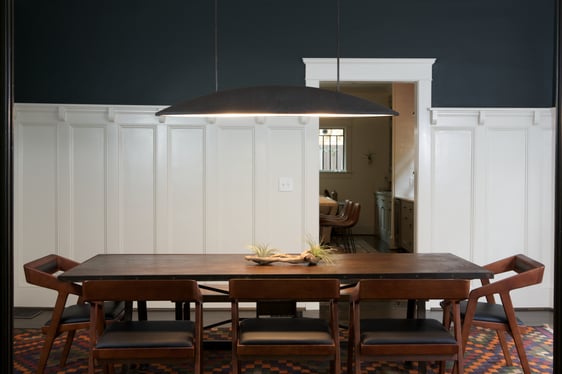 In the bathroom, an old-fashioned, three-faucet sink stands under vibrant green walls; in the kitchen, industrial design coexists with classic cabinetry and flooring; and in the wine cellar, efficiency integrates elegance.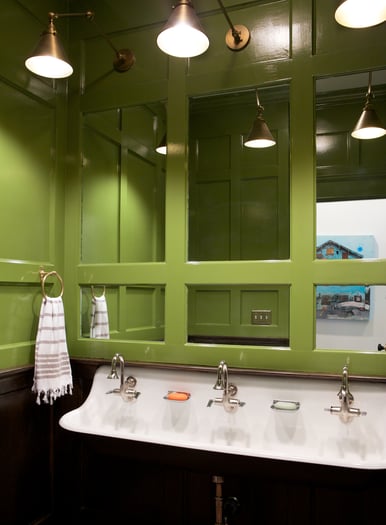 #2: The Oldest Home in Cobb County
The only way to appropriately expand and restore Cobb County's oldest home, a pre-civil war home, is with historic reverence and uncompromising craftsmanship. While we updated this home to freshen its presentation, double its square footage, and strengthen its structure, every change honors the home's historic importance.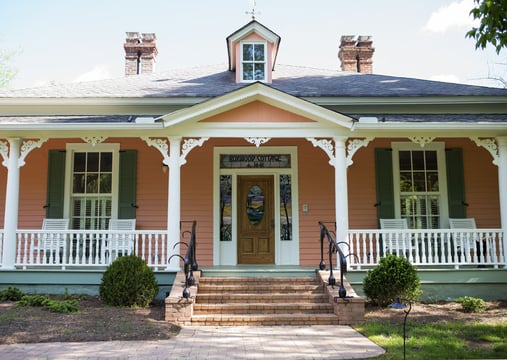 Boxwood Cottage, as it is now called, was in desperate need of repair when Copper Sky entered the scene. Though we deconstructed the home to its studs, we rebuilt the original footprint identically and restored the original heart pine floors along with period replica lighting and several storage areas appropriate for displaying the Atlanta, GA, homeowner's historic collectibles and art pieces.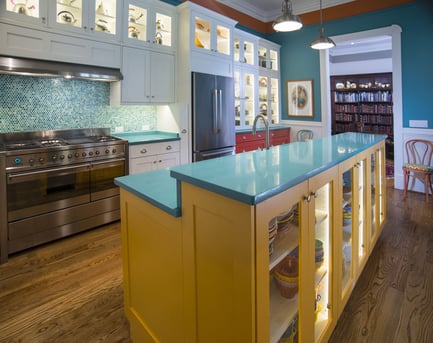 Additionally, we added a disguised bookcase doorway that leads into a panic room. Custom features include millwork and built-in cabinetry, stained glass, a metal railing shaped like organic plantings, and even a bathroom replicating an airplane where the windows automatically open upon entry to display picturesque landscapes.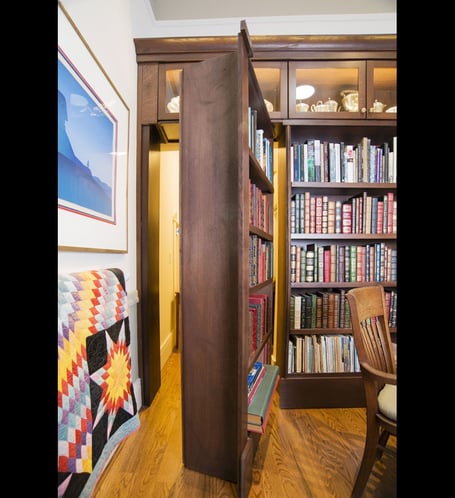 #3: French Country Renovation in Decatur
Our third and final home is an understated yet elegant melding of modern design and rustic accent pieces unified around a style reminiscent of a French country cottage. The unusual yet compelling pairing of bright whites with naturally dark woods gives this home a deceptively simple appearance.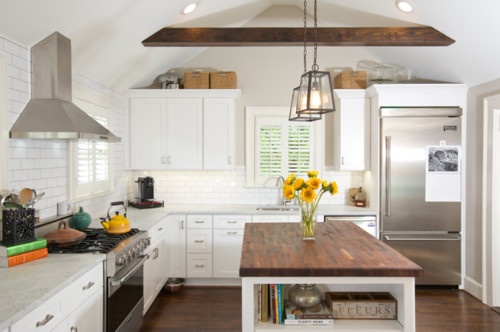 Yet any art that doesn't depend on boisterous colors and designs must be executed with perfect discretion and care. The unassuming elegance of every clean line makes this cottage a peaceful sanctuary.