Custom Home Building in 2023: State of the Industry
Have you heard horror stories about hikes in construction costs and recent supply chain issues when building a house? You're not alone. Many people approach the prospect of undergoing a big home remodel or custom home construction with a bit of apprehension at the moment. It's not all doom and gloom, though careful planning is needed for every project. We're excited to discuss the future of home construction, including the outlook for 2023, construction costs, and trends in the home building industry. We hope you find this information helpful as you plan your next home build or remodeling project. We want you to have all the information you need to make a sound decision for your home and situation.
We are Copper Sky Design + Remodel, a luxury remodeling company based in Atlanta. Our goal is to help homeowners make informed decisions about their home construction and remodeling projects by providing up-to-date information on the state of the residential construction industry.
The prevailing trends in the residential construction industry directly affect a home renovation's cost, timeline, and quality. Changes in material costs, labor availability, and overall demand for construction services can impact the feasibility and cost-effectiveness of a remodel. For example, if there is a shortage of skilled labor in the industry, sub-contractors may charge higher rates, which could increase the cost of a remodeling project. Additionally, rising material costs may make certain renovation options less affordable.
Home Builder Industry Outlook
According to the United States Construction Industry Databook, the home builder and remodeler industry outlook for 2023 and beyond looks positive, with an expected compound annual growth rate of 5.2% during the period 2023-2027. The report notes that the residential construction sector has shown resilience during the COVID-19 pandemic, with a surge in demand for single-family homes and remodeling projects during this time. However, the industry is also facing challenges such as rising material costs, a shortage of skilled labor, inflation, and rising mortgage rates. Though these concerns appear to be stabilizing, your home-buying power may not be quite what it once was.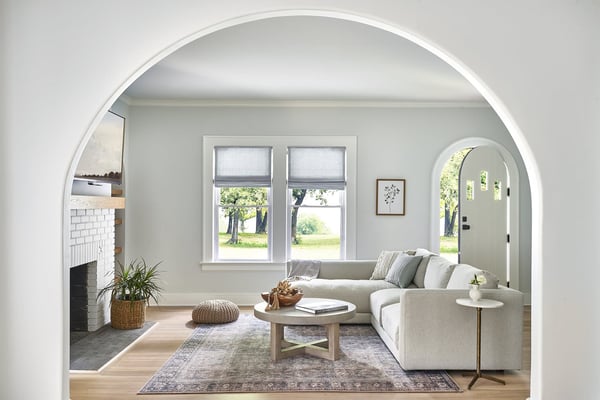 Construction Costs in 2023
According to the US News article "How Much Does a New Construction House Cost?", construction costs are expected to continue rising in 2023 and beyond due to several factors. The article notes that lumber prices have skyrocketed due to supply chain disruptions and increased demand, which has driven up the cost of building materials. Though materials are now rising at a much more normal rate, the cost of many goods to remodel or build a house continues to increase, albeit slower. Additionally, labor costs continue to increase as the construction industry faces a shortage of skilled workers. Furthermore, new regulations and building codes have added additional costs to construction projects. As a result, home buyers considering new construction should expect to pay more for their homes than they would have in previous years, in 2023 and the foreseeable future.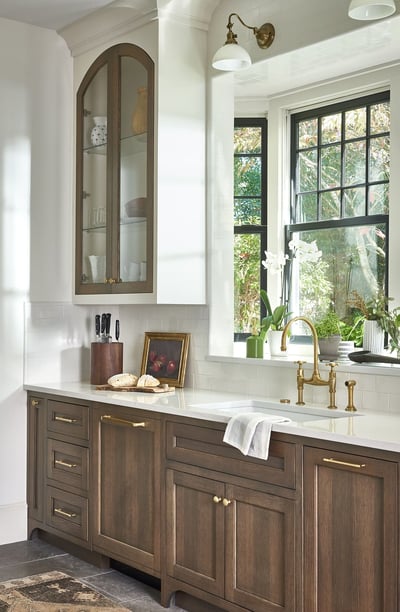 Is 2023 A Good Year to Build a House?
Whether 2023 is a good year to build a house depends on individual circumstances and factors such as location, budget, and personal financial situations. Overall, while there are challenges facing the residential construction industry, the expected growth and relatively low mortgage rates suggest that building a house in 2023 could be a viable option for many home buyers. Further, as prices continue to rise, the cheapest time to build continues to be yesterday. If you're waiting for the costs to fall before you build or remodel your Atlanta home, you may be waiting indefinitely.
The Future of Home Construction
Looking ahead, experts predict the home building industry in the United States will experience growth, although it will also face several challenges. One major issue is a shortage of skilled labor, leading to higher construction costs. Additionally, material costs are expected to rise, further contributing to increased home construction costs. However, the industry is also adopting new technologies and sustainable building practices, which will help offset some of these difficulties. Overall, while the home building industry will continue to face challenges in the future, it is also likely to experience positive growth and innovation as it adapts to changing needs and circumstances.
Copper Sky Design + Remodel is Atlanta's Trusted Luxury Remodeler
If you're considering a home remodeling project in 2023, Copper Sky Design + Remodel is here to help. Our team of experts can guide you through the entire process, from design to completion, with personalized advice that considers the current market realities, ensuring that your vision becomes a precise reality. Contact us today to schedule a consultation, and let us help you transform your Atlanta home into the space of your dreams.
In the meantime, check out some of our favorite past projects for inspiration and a bit of fun!