Buy New or Remodel: Explore Your Options in Buckhead, GA
You love your vibrant neighborhood and treasure the memories in your family home. You're not ready to leave behind the iconic amphitheater in Chastain Park or pull your child from Garden Hills Elementary School. You can't beat the commute from Collier Hills. However, your current home is cramping your style. You need more space, a better layout, more bathrooms, or an upgrade into the modern world. Why uproot from these beloved neighborhoods when you can remodel your existing home to match your vision? By renovating, you can unlock your property's full potential, incorporating personalized touches and custom features that capture the essence of these local gems. A house-to-home remodel keeps you in your home and delivers the features you're after.
Copper Sky Design + Remodel has remodeled homes in Atlanta's historic neighborhoods since 2003. With a particular affinity for craftsman, mid-century modern, Victorian, and Spanish revival homes, common in fantastic Buckhead neighborhoods like Memorial Park and Peachtree Hills, we're well-versed in the remodel versus move debate for homeowners in this market.
Remodel or Move in Buckhead?
The calculus is different for everyone. Deciding whether to buy a new home or remodel your current one is entirely personal and depends on your goals, timeline, and budget.
Keep Your Favorites and Familiar Surroundings
When considering remodeling, significant advantages may include keeping your easy commute, staying near your favorite local businesses, school district, dear neighbors, and emotional connections to the place you've made home. We're creatures of habit, and you've worked hard to establish routines that work for you. Remodeling enables individuals to preserve the convenience and connection of familiar amenities, schools, and parks where they have invested their time and memories. By staying put, homeowners can avoid the frustrating learning curve, emotional upheaval, and the potential loss of cherished connections that come with moving to a new area. Ultimately, remodeling preserves the priceless comfort of living in a place that feels like home while achieving your vision of a modernized space.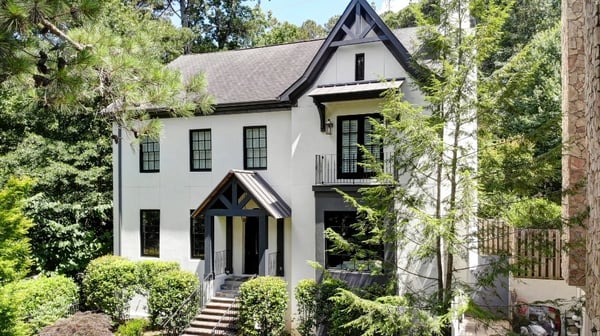 Consider the Cost of Moving
Moving, as an alternative to remodeling, can be a big undertaking as there are many variables to consider. The financial investment of moving may be larger than the cost of the home alone. Buying or building a new home often entails real estate agent commissions, closing costs, and a potentially higher mortgage rate. Additionally, the moving process incurs costs such as hiring professional movers, transportation, packing supplies, and temporary storage. These expenses can quickly add up and impact the overall budget.
Logistically, moving requires careful planning and coordination. Homeowners need to either begin the process of building a home or find a suitable new property that meets their needs, which can be a lengthy process in a competitive real estate market. Researching neighborhoods, attending viewings, and potentially engaging in bidding wars can be daunting prospects. Once a new home is secured, the logistics of physically moving belongings, transferring utilities, updating addresses, and adjusting to a new environment can be extensive.
Average Prices for Buckhead Homes and Market Conditions
The cost of Buckhead real estate varies greatly by neighborhood and location. The home-buying market in Buckhead, Atlanta, GA, is influenced by various factors. Current housing market predictions for 2023 indicate that home values in Atlanta are expected to continue rising or remain relatively flat, reflecting a seller's market. If you bought your home more than a few years ago, you'll likely see a much higher interest rate for a new mortgage. This suggests that buyers in Buckhead may face increased competition and potentially rising prices, underscoring the importance of considering remodeling as a cost-effective alternative to buying a new home in the current market conditions.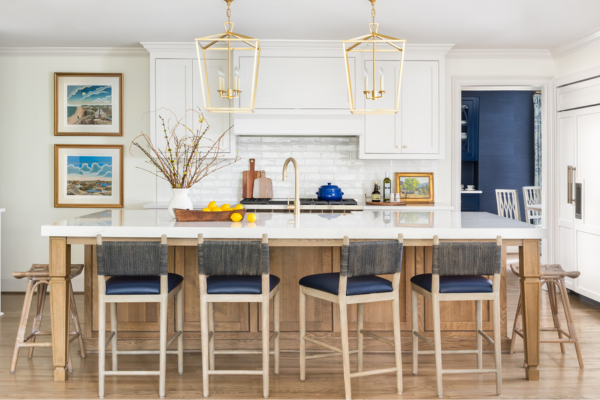 Cost to Remodel
Understanding the cost ranges of a Buckhead home remodel can help you evaluate your options, given your specific variables. We understand that your home will likely require a personalized plan and extra care to keep the things you love on your quest for the elements you need. Copper Sky Design + Remodel specializes in the expert artisanship required to preserve the charm of historic homes while providing a fully-modern luxury experience. Of course, your builder is your best resource for the cost of the project you've got in mind. The size of your space, materials you select, project complexity, and more Here's what you can expect to pay for a few popular remodeling projects that often save homeowners from a move.
Unparalleled Personalization
Remodeling offers homeowners the opportunity to achieve personalization and customization without the need to build a new home. Unlike purchasing a new-to-you pre-existing home, remodeling allows individuals to tailor their current space to their specific needs and preferences. By renovating, homeowners can customize every aspect of their home, from layout adjustments to material choices, fixtures, and finishes. This level of control eliminates the need to compromise on certain features and avoids the hassle of future renovations to correct aspects that don't quite fit. Remodeling empowers homeowners to create a living space that truly reflects their style, functionality, and vision, resulting in a home that feels uniquely theirs.
Copper Sky Design + Remodel Creates Your Ultimate Atlanta Area Remodel
Buckhead's neighborhoods offer a tapestry of character, history, and local attractions that make them truly special. Rather than uprooting your life, consider the countless benefits of remodeling right here in the heart of Atlanta. By choosing to remodel, you can infuse your home with the spirit of Chastain Park, Memorial Park, Garden Hills, Peachtree Hills, and Collier Hills, while creating a space that reflects your unique style and needs.
Contact Copper Sky Design + Remodel today and let our experienced team guide you through the transformative journey of remodeling. Together, we'll bring your vision to life, ensuring that your home remains a sanctuary of comfort and a testament to the vibrant spirit of Buckhead. Reach out to Copper Sky Design + Remodel today and let's embark on this exciting remodeling adventure together.