Practicing Minimalism: What Does it Mean for Your Bathroom?
Do you look inside your bathroom and wish you could keep it organized? Do you hate cleaning day, for all the items you have to relocate? You might appreciate the latest trends in bathroom minimalism. When you incorporate this approach into your home, you get all the benefits of a spa-quality space without the added work to maintain it.
Understanding Minimalism
Minimalism has become a bit of a buzzword in modern life, which means that it's not always clear what it means. Simply put, minimalism is designed to shed some of the excess of material life. Why have five towels when you can keep two? Some people take minimalism to its extreme, which leads to the popularity of the tiny house movement. Fortunately, you are not obligated to get rid of everything in your life to keep a minimalist approach. These bathrooms have everything you need, and nothing that you don't.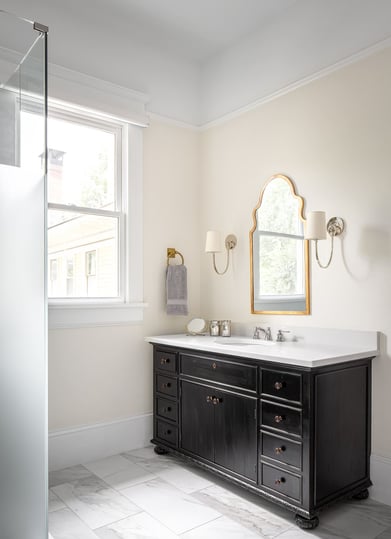 Unity in Design
While minimalism focuses a lot on clutter, it also emphasizes a different approach to design. When you look at a minimalist bathroom, probably the first thing that you will notice is that it does not have a lot going on. You'll find everything you need, like a toilet, sink, shower or bathtub. What it doesn't have is combined stylistic elements all over the place. This means that you will have a color palette that matches every aspect, including coordinated faucets, fixtures and tilework.
Clean Lines for a Clean Space
Above all, bathrooms should be clean. Lots of nooks and crannies become places for dirt, mildew and bacteria to reside. Minimalist bathrooms have clean lines, especially seamless transitions. You may find textures here and there, but they are limited and meant to catch the eye without overwhelming it. White is the predominant color in most cases, although you will also see notes of wood and gray stone.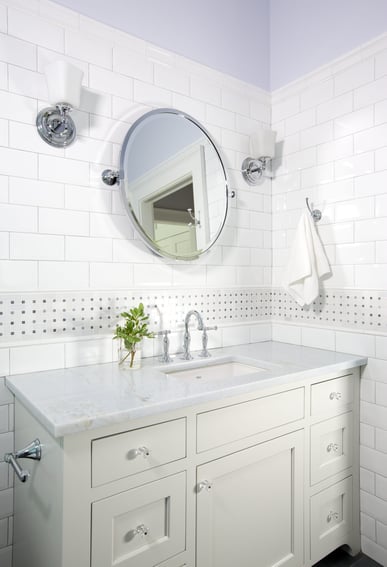 Reducing Clutter
Walking into a bathroom that does not show towels or hand soap may seem like a sign of uncleanliness, but it is not. With a minimalist design for the bathroom, everything still has a place. Instead of expecting homeowners to put everything right on the countertop, there are recessed shelves and drawers to provide just the right amount of support. The result is the ability to wash up without making a mess, and clean the bathroom without a lot of extra scrubbing.
Hints of Color
If all of this sounds terribly bland, keep in mind that minimalism does not have to mean that you do not get anything that you want. Minimalist bathroom designs allow for a little expression of style here and there. Many people like to add greenery for a sense of the outdoors and a little texture that doesn't add to the cleaning burden. Similarly, a pop of color in a single light fixture draws attention, but doesn't require you to move it in order to tidy up.
Tired of cleaning your bathroom, and wishing you could use it better? It's easier than you think. By incorporating these elements into a bathroom design, you'll enjoy the space every day. Click here to learn more about bathroom remodeling in Atlanta.