The Top 2019 Design Trend for Your Atlanta Home
Compared to previous years, design trends that are predicted to thrive in 2019 are less reactionary and more balanced. Upcoming trends take a step back from severe minimalism without overindulging in loud colors, materials, and styles. Today we've assembled tips from Decor Aid, Elle Decor, and Realtor.com to give you tips on what's in--and what's out--in 2019.
What's In: Nature
Perhaps the one "reactionary" design trend we'll see is one that takes a step back from the heavily tech-centric home designs that have crescendoed over the past few years. While the new year's trends certainly aren't eliminating technology in the home, they are offsetting it in a variety of ways, all of which have to do with maintaining balance by introducing more natural elements.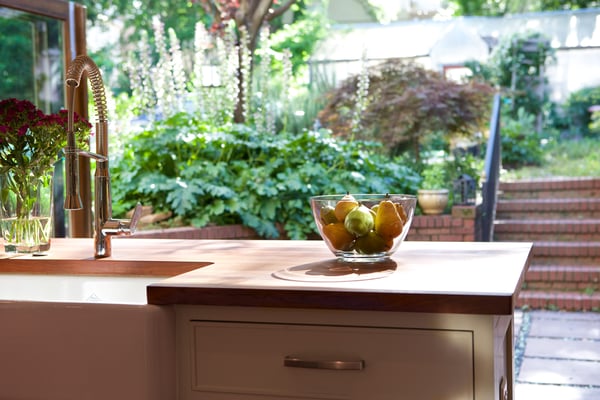 Primarily, this means incorporating natural materials themselves. Stone, copper, granite, concrete, and light wood floors are all in. Beyond this, homeowners are keeping themselves grounded in the natural world by ensuring windows and doors welcome in plenty of natural light and also by decorating with lots of live plants in the home. Yet another way our innate need for nature is surfacing in 2019 is in a heightening trend toward bold floral wallpapers.
The minimalist look that triumphed subtle color palettes and accentuated clean, straight lines is being softened by a trend toward comfortable furniture upholstered in velvet or accented with passementerie. In bedrooms, four poster and canopy beds are regaining popularity, as are soft pinks and what Elle Decor terms "feminine tones."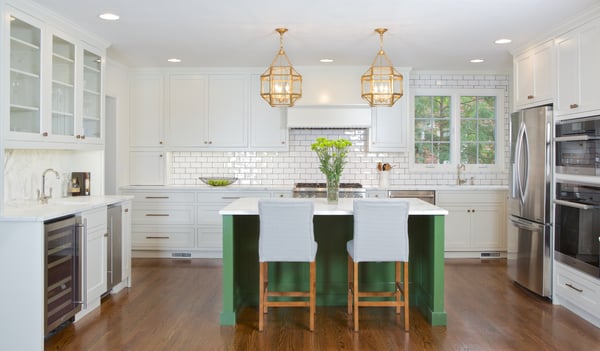 Another popular color scheme in 2019 is keeping cleaner colors like white but accentuating them with pops of bold reds, yellows, and other primaries, often with matte finishes. Once again, each of these trends strives to balance the minimalistic, industrial, tech-influenced designs that have dominated the past few years, not by completely departing from them, but by complementing them with softer, nature-influenced materials, colors, and designs.
Not surprisingly, these ideas dovetail with a trend toward sustainability in general. Artisan furnishings and fixtures from local vendors are generally preferred to industrial, widely available, and less sustainably constructed alternatives.
So What's Out?
According to Realtor.com, here's a quick "hit list" of what's going out in 2019: gallery walls, industrial kitchens, Boho accessories, word art, kitchen islands, gray everything, over-the-stove microwaves, and microfiber upholstery.