Show Off Your Home's History with Exposed Finishes
When it comes to interior design, it's been said that there are generally two style categories: one that favors bold color combinations and one that favors subtle textures. While this division is somewhat simplistic, it is true that most design schemes lean toward one or the other.
For home owners who prefer the calming and minimalistic textural approach, exposed finishes are the best way to achieve interest. Naturally, Atlanta's historic homes hide a wealth of such textures waiting to be beautified.
Brick
One of the most common features in older homes is brick. Brick often plays a central structural role in both the exterior and interior of older homes, and leaving it exposed rather than covering it with drywall can immensely add to the character of your home, even in unconventional areas like the kitchen.
Concrete
It may seem surprising that many home owners are turning to concrete as a choice building material, but it has become a popular material for building accent kitchen countertops, kitchen sinks, half walls, hearths, and bathtubs and shower walls. Concrete provides a unique, cool-toned solidarity that suggests a close connection with the earth. As an added practical bonus, it holds heat well, is extremely durable, and is also inexpensive.
Beams
Ceiling rafters, ridge boards, and joists are also built into all homes to support the weight of the roof. In most homes, these structural components are covered over with dry walling, and in some cases, the ceiling is dropped for a flat, uniform look and/or to accommodate an attic. If your home doesn't have an attic, ask your builder about vaulting your roof line or featuring uncovered beams and boards. Leaving these boards exposed as finishes adds a sense of stability and closeness with nature.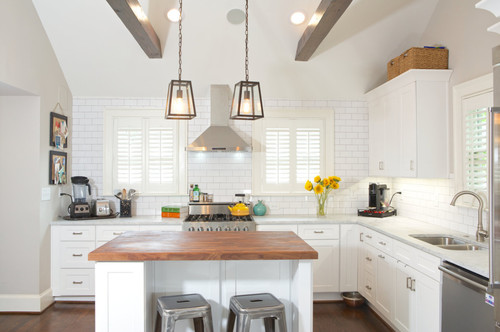 Piping, Duct Work, and Wiring
We've all seen a trend toward exposed piping, duct work, and wiring in local hip coffee shops, so why not tastefully incorporate these exposed finishes into your own home? This aesthetic works particularly well in an industrial, minimalist home where elements like copper piping and reflective metal can be quite artistic.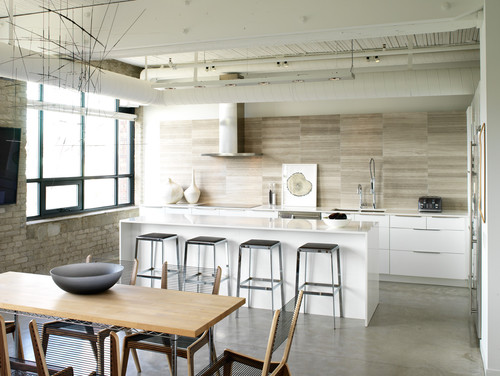 How to Implement Exposed Finishes
Whichever finish you decide to leave exposed, work with your home's innate features so that the inclusion feels natural. Fortunately, this is very easily done in Atlanta's historic homes, which are rich in texture and interest. In fact, your home's historicity will likely be more apparent by featuring its internal structural attractions!