5 Scenarios For A Whole Home Remodel
Whole home remodels are a big undertaking! They require careful budgeting and planning, and can take several weeks or months of coordinating with renovators, lenders and other stakeholders. Still, for many homeowners, whole home remodels are undoubtedly worthwhile because they can lead to an improved quality of life. When all is said and done, newly remodeled homes are more beautiful, more valuable, and offer a more comfortable and inviting place to live.
If one of the five scenarios below describes your situation, then a whole home remodel might be right for you. Here's what you need to know.
1. You Recently Bought a Historic Home
There's no doubt that older historic homes are filled with charm and history, but they can also be hiding problems that have been festering for years. If you've recently purchased a historic home, there's a good chance that house will need some renovations in order to remain functional and comfortable. Some common problems found in historic homes include: a often have problems like a lack of insulation, old pipes made from lead and flooring made from asbestos.
Often, older homes have gone through many rounds of renovations over the years, and sometimes lack a coherent interior design. By investing in a whole home remodel of your historic house, you can make your historic home a comfortable and efficient place to live while accentuating the craftsmanship and old world details that made you fall in love with the house.
---
2. Current House Doesn't Have the Space
Maybe you love your home, love its location, love your neighborhood - but you just don't have the room to grow. Perhaps there's a baby on the way, or your kids are sick of fighting over the one bedroom they share.
For whatever reason, if your home doesn't have space, adding on a room can help you stay in the house you love and avoid the massive inconvenience of a relocation. Work with a skilled, experienced contractor to ensure that your home addition will be done safely, with the proper permits, and in a way that honors the original style of your house.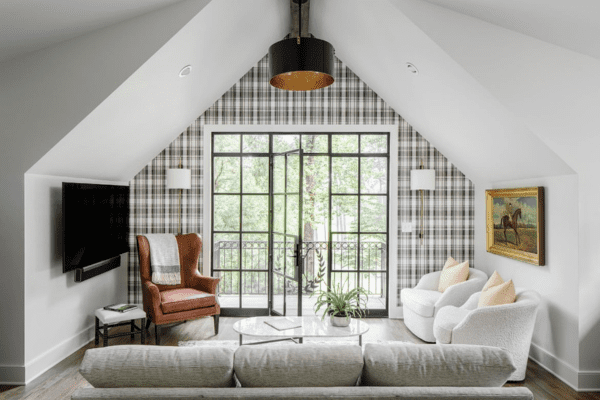 3. You Want to Increase the Value of Your Home
If your home has some deferred maintenance and cosmetic issues, a whole home remodel can help you increase the value of your home and make it easier to sell. If you're planning to move sometime in the next few years, you'll be able to get more money for the sale of your home, and you'll be able to live more comfortably during your remaining time on the property.
Work with a general contractor with a range of skills and experience to ensure that all of your home repairs are performed properly and efficiently. Remember that the lowest cost contractor is not necessarily the best contractor for the job. In a big home remodel like this one, the best contractor is one who is properly qualified and who has the depth of knowledge and resources to do the work right.
4. Your Lifestyle Has Recently Changed
Are you working from home more? Did you pick up a new hobby or maybe start a home business recently? If so, you may need space to accommodate these lifestyle changes. Unless you're prepared to move, a whole home remodel might be your best option to allow you to stay in your current home.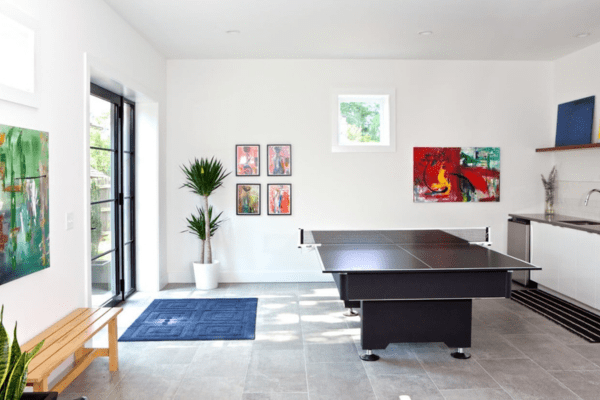 5. You're Aging in Place
Many homes were not designed to accommodate older adults. Staircases, narrow hallways and doorways, small bathrooms with slippery bathtubs - all of these features can become a hazard if you're aging in place. If your dream is to stay in your current home, work with a contractor to implement a universal design throughout your house. There may be many things you can and should do to make your home a safer place to live. Talk to your contractor about installing ramps, removing that old bathtub to install a curbless shower, installing better lighting, and so on.
---
Is It Worth It?
One of the questions that homeowners often ask before performing a whole home remodel is whether this type of home improvement is worthwhile. The reality is, you likely won't see a 100% return on investment from a whole home remodel. However, completely renovating your home can dramatically increase your quality of life in the present and in the future. Weighing the emotional, day-to-day benefits against the cost factor is common amongst families who are considering a whole home remodel.
To find out more about performing a whole home remodel in Atlanta, contact Copper Sky Renovations. We'll get started with a free consultation to discuss the specifics of your home upgrade. Want to get a better sense for the type of work we do? Check out our whole home remodel gallery page to see some of our recent projects.