WHY HIRE A DESIGN-BUILD FIRM FOR WHOLE HOME REMODELS?
Design-build firms are a popular choice for homeowners tackling whole home remodels in the Atlanta area. How are design-build firms different from traditional remodeling companies and why are they the better option for many homeowners? In our free eBook, we answer those questions and cover related topics such as:
Tips for a successful remodeling project
Questions to ask your design-build firm
Successful projects we've completed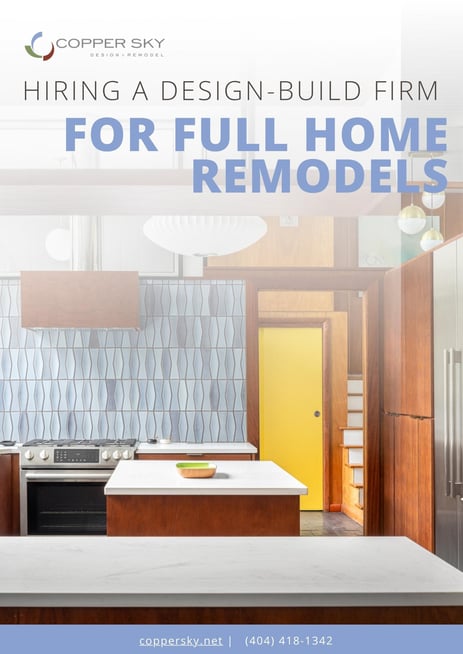 Download your free eBook
Complete the form below to access our downloadable guide.